Please note that Play:Right is a Danish site and while usable without,
it is only partially translated to English.
Blocks marked with yellow backgrounds are systematically translated
by Bing Translate.
Exhibition
Please click on the single exhibition marked as a blue box, for more info on the exhibition, or view a complete list of all the museum's different original
arcade machines
or titles for the platform:
Game Boy
Nintendo 1989
With a few months in-between, Nintendo revolutionised the game industry in both Japan, the US and Europe. The launch of the Game Boy was an immediate success, and ended up selling in excess of 145 million units, effectively becoming the best selling console in history. In its long life, the Game Boy had some competition from Segas
GameGear
, while Ataris
Lynx
never proved to be any kind of competitor.
A great deal of its success can be ascribed to the battery life, which in comparison to the competition is very long. On all other accounts, the Game Boy was the underdog. It is built around a Z80 main processor, running at 4 MHz with only 8 kilobytes of RAM. However, with the four black/green colours on a 2,6" LCD screen, it is more than enough to cater for most situations. The sound is delivered through the mono speaker from four internal sound channels. If headphones are pluged in, the Game Boy can also deliver stereo sound. During its life span, many accessories were released, including a camera, a printer and the most popular item - the link cable, enabling more Game Boys to be linked together.
With the Game Boy came also
Tetris
. The game with Russian roots, and an incredibly catchy game play, is undoubtedly the main reason as to why everyone, boys and girls, children and adults, all wanted to have a Game Boy. The console also had very good support from third party developers, with incarnations of Konamis
Castlevania
games and Squares
Final Fantasy
series (the SaGa series) as the main titles. In hindsight it is however Nintendo's own games that still shine, with titles such as
The Legend Of Zelda: Link's Awakening
, the
Mario
- and
Wario Land
series as well as
Metroid II
. The console also gave Nintendo a whole new mega-brand:
Pokémon
. This series was an immediate success and helped Nintendo through the economically rough times in the
Nintendo 64
years.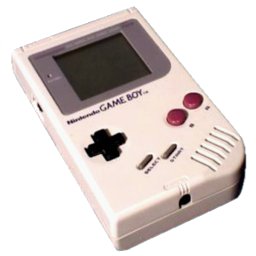 Popular games for Game Boy